A professional express bail bonds company in Las Vegas NV is the best option for individuals who are incarcerated in a local jail. An experienced Las Vegas bail bondsman has the ability to secure freedom for a defendant while the defendant awaits their scheduled court date. A reliable Las Vegas bail bonds company accepts phone calls from inmates and their friends and family members 24 hours a day.
Express Bail Bonds Las Vegas Marc Gabriel
What is a Bail Bond?
Bail bonds in Las Vegas, NV are legal agreements between a defendant and a licensed bail bond agency. A defendant must pay the bail amount in order to be released from incarceration. Bail eligibility is defined by a judge in a court of law. It is imperative that defendants who receive a bail, quickly contact the services of a Bail Bondsman Las Vegas for a quick release from jail.
Bail Bonds Las Vegas can be used at the CCDC Las Vegas NV
How Does A Bail Bond In Las Vegas Work?
If an incarcerated person receives a bail amount from a judge, they can call a Las Vegas bail bonds service to start the release process. Express bail bonds in Las Vegas are services that are designed to expedite the release of an inmate upon receiving a cash payment from a family member or a friend. In some cases, if an individual does not have the cash to pay for the bail amount, the Las Vegas bail bondsman may accept collateral, instead. Different forms of collateral include the deed to a house, a title for a car, jewelry, valuable equipment and more. Individuals can also use collateral from a family member or a friend.
Las Vegas Bail Bonds Agent Marc Gabriel
Local Jails in the Las Vegas Area:
City of Las Vegas Detention Center
Clark County Detention Center
Henderson Detention Center
Clark County Detention Center
How to get an Inmate out of the Local Jails?
Hire an Attorney
Pay the full amount
Pay only 15% by purchasing a Bail Bond
North Las Vegas Warrant Search
How Expensive is a Las Vegas Bail Bond?
Bail rates are determined by factors that are weighed by a judge. Bail amounts are usually more expensive for certain crimes and for repeat offenders. A Las Vegas bail bondsman has the authorization to initiate the release of an eligible inmate by accepting 15 percent of the total bail amount.
Are there Payment Options?
Every situation is different and payment plans are granted to individuals who meet specific requirements. The outcome of payment arrangements is determined on a case by case scenario. If a defendant fails to honor their payment agreement, then they are in jeopardy of having their bail revoked.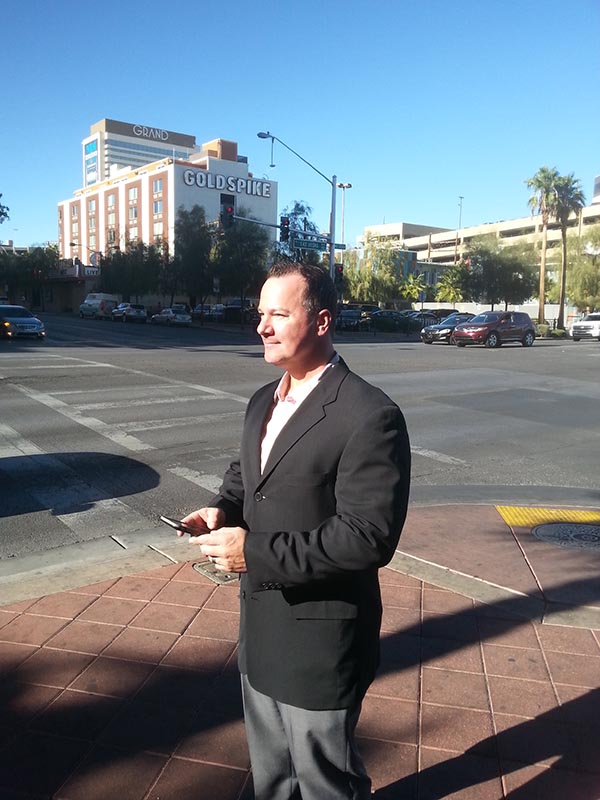 Express Las Vegas Bail Bonds Agent Marc Gabriel
Express Bail Bonds in Las Vegas Service
The state of NV has legal guidelines that allow an eligible Nevada resident or visitor to receive bail. State laws allow a defendant to pay 15 percent of a total bail amount to a Las Vegas Bail Bonds company. Express bail services are represented by bail bond professionals who quickly initiate the release of a defendant.
There are certain Las Vegas bail bonds that offer superior service compared to others. For example, eBAIL has established an excellent reputation in the Las Vegas, NV community for quickly posting bail within 15 minutes of a call from an inmate. eBAIL represents one of the few express bail bond companies in the NV region that is in good standing with the BBB and with the local community. As a licensed and insured bail bond in Las Vegas, NV, eBAIL is highly recommended by lawyers and legal professionals in the area.
Las Vegas Detention Center